Are you a jewelry business looking for ways to reach more customers? Do you want to increase sales and grow your online presence? If so, email marketing is the way to go! In this blog post, we'll show you how to create effective email campaigns specifically for jewelry businesses.
Introduction: Email Marketing for Jewelry
Email marketing is an essential component of any successful digital marketing strategy for jewelry businesses. It enables jewelry businesses to reach their target audience and build relationships with their customers. It is also one of the most cost-effective marketing channels available.
With the right email marketing strategy in place, jewelry businesses can quickly and easily promote their products and services to a large, engaged audience. In this blog post, we will take a look at email marketing for jewelry, exploring the benefits, best practices, and strategies that you can use to maximize your results.
What is Email Marketing?
Email marketing is a powerful digital marketing tool for jewelry businesses. It is a type of direct marketing that uses email messages to promote products or services to customers or potential customers. The goal of email marketing is to build relationships with customers, increase brand awareness, and encourage customers to make a purchase. By targeting the right customers with the right message, email marketing can help jewelry businesses reach their goals.
With email marketing, you can easily create targeted campaigns, track performance, and measure success. Email marketing allows you to reach your target audience quickly and cost-effectively, while also providing valuable insights into customer behavior. With the right strategies and tools in place,
The Benefits of Email Marketing for Jewelry Businesses
Email marketing is an effective way to reach current and potential customers with timely, relevant messages about your products and services. When it comes to jewelry businesses, email marketing can be especially useful for promoting new collections and special offers. Because email messages can be segmented and personalized, they're a great way to target specific customers with personalized messages that are tailored to their interests. Additionally, the data collected from email campaigns can help you gain valuable insights into customer preferences and buying habits. Here are some of the key benefits of email marketing for jewelry businesses:
1) Cost-Effective: Email marketing is one of the most cost-effective marketing strategies available to businesses. Compared to other forms of marketing such as radio, television, or print advertising, email marketing has a much lower cost-per-contact rate.
2) Targeted Reach: With email marketing, you can send highly targeted messages to your customers. By segmenting your list into different groups based on factors such as age, gender, location, interests, and buying habits, you can ensure that your message reaches the right people at the right time.
3) Higher Engagement Rates: Email messages tend to have higher engagement rates than other types of communication. Because customers are more likely to open emails from brands they trust, you can increase your open rates by building relationships with your customers through personalized emails.
4) Automation: Email automation tools make it possible for you to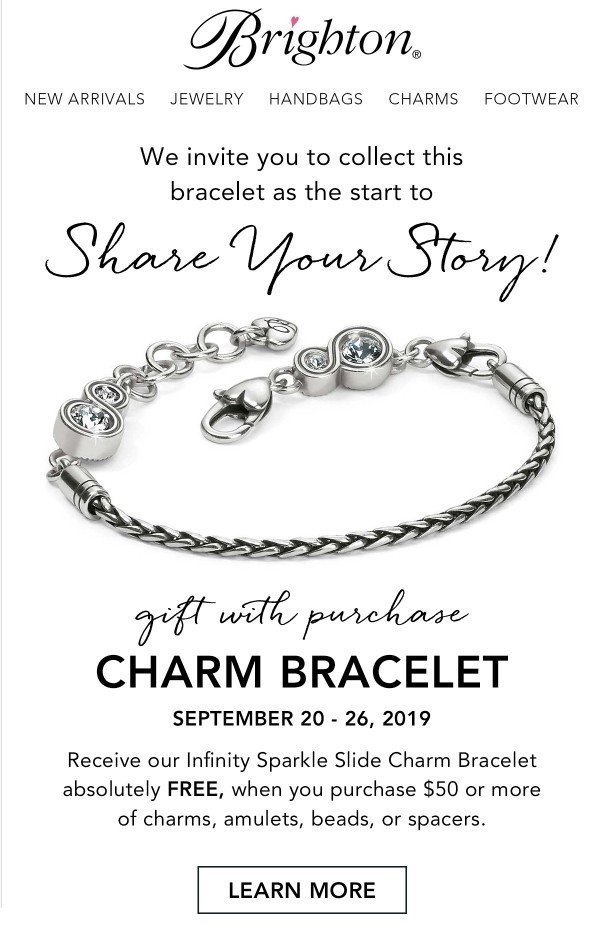 Creating an Effective Email Strategy for Jewelry Businesses
Creating an effective email strategy for jewelry businesses is key to achieving success. To begin, you need to determine the goals of your email campaigns. Are you looking to drive sales, increase website traffic, or build relationships with customers? Once you have your goals in mind, you can start planning your email strategy.
Start by segmenting your customers into groups, so you can target them with relevant content. You should also create a schedule for sending out emails and stick to it. This will help ensure that your customers receive the right message at the right time. Make sure to track the performance of each email campaign so you can make adjustments and optimize your strategy as needed.
Writing Compelling Subject Lines for Your Emails
Coming up with compelling subject lines for your emails is essential if you want to capture your customers' attention. Your subject line should be concise, engaging, and informative so that your customers are encouraged to open your email and learn more. Keep in mind that the subject line should be related to the content of your email, as this will help you stand out from other jewelry businesses' emails.
If you have an offer or discount, be sure to include it in your subject line. You can also use emojis, symbols, and puns to make your subject lines more eye-catching and fun. Experiment with different approaches to see what works best for your customers.
Segmenting Your Email Lists
Segmenting your email lists is an essential part of any successful email marketing strategy for jewelry businesses. By segmenting your list, you can make sure that you're sending the right message to the right people at the right time. Segmentation helps you to personalize your emails and make sure that the content resonates with each recipient. You can segment your lists in various ways, such as by location, customer preferences, purchase history, or any other criteria relevant to your business.
By segmenting your list, you can send more targeted emails that are more likely to be opened and result in higher customer engagement. This will also help you to optimize your campaigns and ensure that you're reaching the right people with the right message.
Designing Attractive and Responsive Emails
Creating attractive emails that are also responsive to different devices is essential for any jewelry business looking to engage its customers. Many email clients, such as Outlook and Gmail, have default settings that can block images and other elements from displaying properly. This is why it's important to design emails that are optimized for all devices, including mobile phones and tablets.
To ensure your emails are attractive and responsive, you should consider using a template-based email service like MailChimp or Constant Contact. These services provide a wide range of customizable templates that can be easily personalized with your brand's colors and logo. Additionally, you can preview how your email will look on different devices prior to sending it out so you can make sure it looks great on all devices.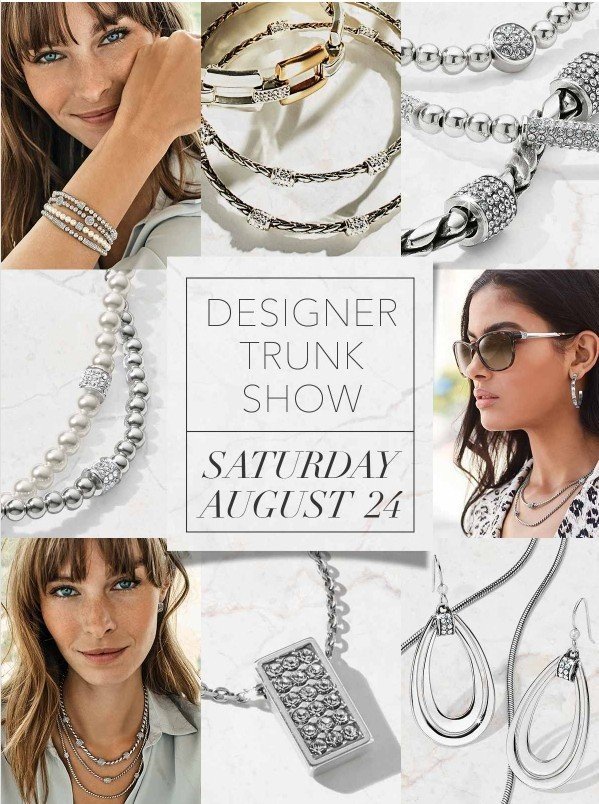 Choosing the Right Images and Videos to Include in Your Emails
When it comes to email marketing for jewelry, visuals are essential. Images and videos play an important role in helping you capture the attention of your subscribers. High-quality images and videos can help you convey your message more effectively and create a stronger connection with your audience. When selecting photos or videos for your emails, keep in mind the goal of the email – do you want to showcase a particular product or highlight a special offer?
Choose visuals that will best illustrate your message and make sure they are high-resolution and optimized for mobile devices. You can also use videos to create an engaging and immersive experience for your subscribers. There are a number of platforms that offer stock footage and images, so make sure you take advantage of these resources when creating your emails.
Encouraging Engagement with Incentives
Email marketing is an effective way for jewelry businesses to engage and retain customers. In addition to providing valuable content that resonates with your audience, it's also important to include incentives in your emails to encourage engagement. Incentives can be anything from discounts and promotions to free shipping and other rewards.
Offering incentives is a great way to show your customers that you value their business and appreciate their loyalty. You can also use incentives to entice potential customers to try out your products or services. Whether you're offering a discount for a first-time purchase or a gift for customers who have spent a certain amount, incentives can be a powerful tool in driving engagement and sales.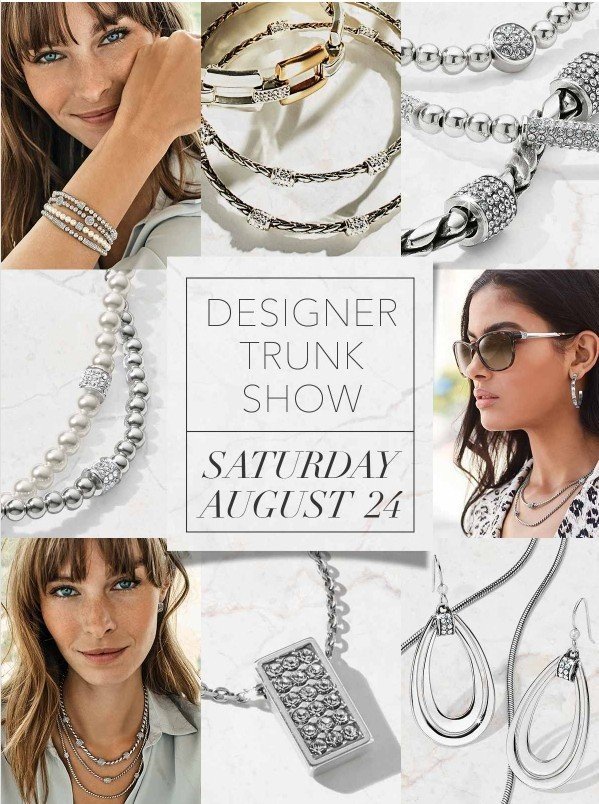 Analyzing your results with detailed reports
Analyzing the success of your email campaigns is an essential step in improving your email marketing strategy. To do this, you need to make use of detailed reports that provide insight into your open rates, click-through rates, and other key metrics. These reports can give you valuable information on which emails are performing the best, what subject lines are resonating with customers, and how to optimize your emails for better results.
This data can then be used to make improvements to your emails, such as changing the design or content to increase open rates. Additionally, you can use this data to create automated emails that are tailored to customers' interests and needs. By taking the time to analyze and understand the results of your email campaigns,
Using Automated Tools to Streamline Your Processes
Using automated tools to streamline your email marketing process is a great way to save time and ensure that your emails are sent out on time. Automation tools allow you to create automated workflows that will automatically send emails to specific recipients based on certain criteria. This means that you don't have to manually send out each email, and you can be sure that each customer receives the right email at the right time.
You can also set up automated emails to be sent out when customers take specific actions, such as making a purchase or signing up for an email list. Automated tools help you stay on top of your jewelry business's email marketing, so you don't have to worry about forgetting to send out emails or missing an important deadline.
How to Grow Your Email List Over Time
Growing your email list is essential for any successful email marketing campaign. To do this, you need to make sure that you're actively engaging your customers and encouraging them to join your list. You can use a variety of methods to increase your list size, such as hosting giveaways, offering exclusive discounts, and encouraging customers to sign up for newsletters.
You can also use social media platforms to promote your list and drive traffic to your website. Additionally, you should use opt-in forms on your website to capture leads and generate more subscribers. With a well-designed strategy in place, you'll be able to grow your list over time and keep your customers engaged.
Best Practices for Improving Open Rates
When it comes to email marketing for jewelry businesses, one of the most important elements to consider is open rates. Open rates are a measure of how successful your campaigns are in getting your emails seen and read by your customers. There are several best practices when it comes to improving open rates, such as:
• Writing compelling subject lines: The subject line of your emails should be clear, concise, and engaging. It should also include the name of your store, so customers can easily recognize it as coming from you.
• Choosing the right time: Consider when your customers are most likely to open emails, such as early morning or late evening. Timing can have a big impact on open rates.
• Segmenting your list: Segmenting your list into different groups based on demographics or interests can help you create more relevant and personal emails that stand out from the rest.
• Testing different approaches: Try out different approaches to see which ones are more effective at getting your emails opened. A/B testing is a great way to do this.
By following these best practices, you can ensure that your emails get seen and read by more people.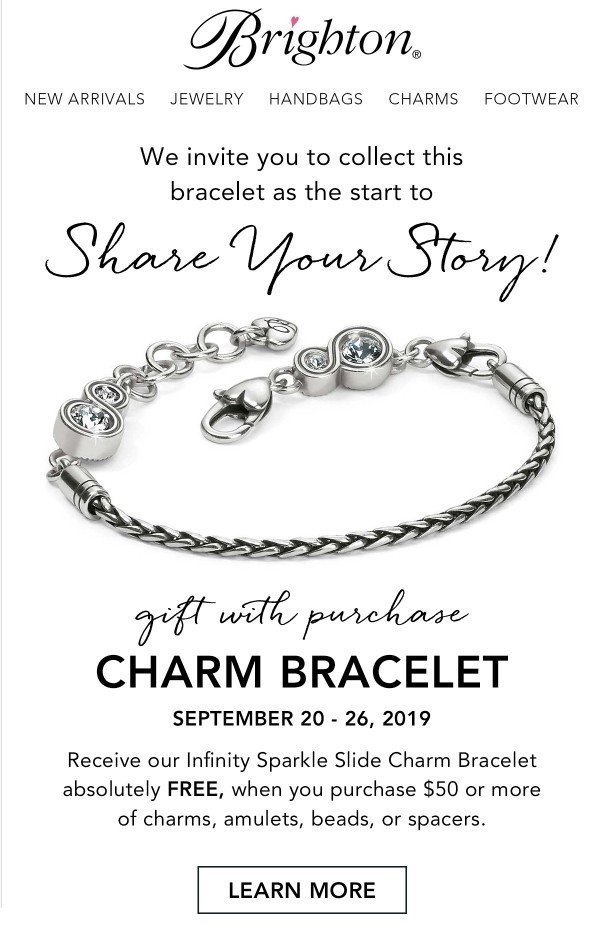 Personalization Strategies for Jewelry Emails
Personalization is an essential part of creating effective emails for a jewelry business. By personalizing your emails, you can build relationships with your customers and make them feel special. Personalization can be done in a number of ways, including using the recipient's name in the subject line, adding images or videos of the customer's previous purchases, or even offering discounts or incentives based on their purchase history.
You can also use segmentation to create personalized emails for specific customer groups, such as frequent buyers or those who have shown an interest in a particular product. By using personalization strategies, you can ensure that your emails are more likely to be opened and read, as well as more likely to lead to a purchase.
Conclusion: The Role of Email Marketing in a Jewelry Business
Email marketing is an essential tool for jewelry businesses, as it allows them to build relationships with customers, promote their products and services, and increase brand awareness. By creating engaging emails, segmenting lists, optimizing campaigns, and tracking results, jewelry businesses can maximize the effectiveness of their email marketing efforts. Additionally, using automated tools can help streamline processes and save time. With a successful email marketing strategy, jewelry businesses can improve customer loyalty, create more sales opportunities, and ultimately grow their business.